"Improving your family's quality of life"
We make every attempt to improve your family's quality of life by:
Offering clear financial strategies with personalized solutions that match your goals

Simplifying, organizing and coordinating all of your financial planning needs

Giving you comfort and confidence as you plan for retirement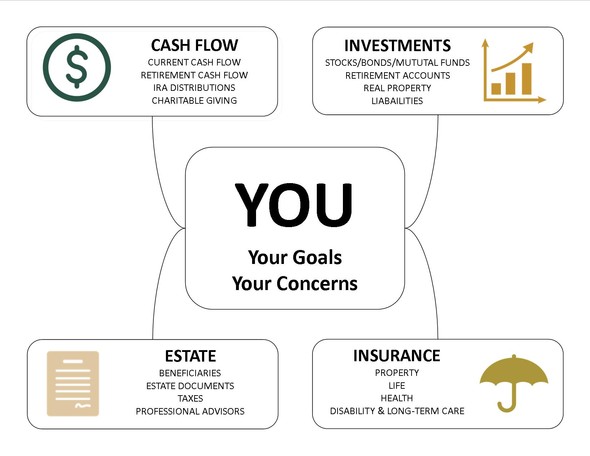 We address each of the areas above in a thorough, but succinct, way. The achievement of financial objectives depends on a disciplined, integrated approach to managing each of the many facets of one's financial life. We believe that your investments, cash flow, insurance, debt and long-term financial, retirement and estate plans should all align in a carefully constructed wealth management plan; we strive to deliver meticulously constructed plans via straightforward advice and personalized service, hallmarks of our approach to business. Thank you for taking the time to visit our website. We encourage youto explore the site and learn more about us, our firm and our practice.